Independent Valuations - USA & Australia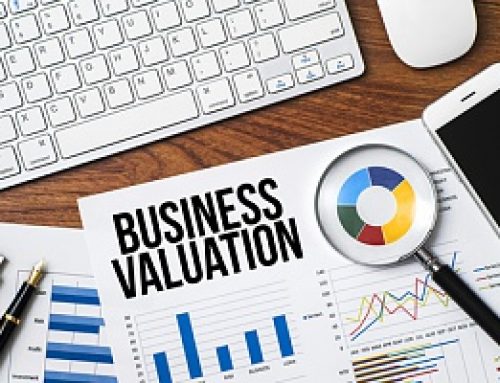 InteleK offers two tiers of business valuations to both the USA and Australian Markets:
1) Detailed Appraisals/Valuations: Legally defendable and compliant to "regulating valuation agency" standards.


2) Summary Appraisals/Valuations: Quicker and ideal for purposes that don't need to be industry standard compliant.


InteleK offers valuations to clients of:
Attorneys/Solicitors: Defendable in court.

Accountants: Individuals to mid-tier firms and regional offices of larger firms, from internal planning to IRS (USA) and ATO (Aus) compliant.

Lending Institutions: SBA 7(a) Loans adhering to standard operating procedure 50 1-5(k).

End Business Owners: Do you already know your valuation purpose? Are you wanting to conduct internal/strategic planning? Or you need your annual 'business health check' valuation? For more information on tax or litigation purposes, please consult your attorney and or accountant to identify the right valuation purpose. Once you know the specific purpose, we perform the valuation.
Employee Share Schemes (ESS) & Employee Stock Ownership Plans (ESOP).
Stock option pricing (IRS 409A) for simpler share structures, up to those with Series A VC funding.
Business valuations specific for majority & minority equity interests.
Buy side transaction support: due diligence of cash flows, fair market value, advice on negotiating a lower price and identifying strategic value.
Sell side transaction support: identify the fair market value, advice on negotiating a higher price and support for successful exit planning.
Financing Purposes inclusive of SBA 7(a) Loans (USA).
Internal purposes such as shareholder transactions, disputes and strategic planning.
Gift and Estate Tax: Fair Market Values of closely held businesses.
Business valuations as part of portfolio analysis and or minority interests across several assets.
Compliant with Industry Agency Standards
USA
1. Independent Appraisal Reports and Restricted Appraisal Reports: Compliant with the various standards written by the "regulating valuation agencies" - AAA (USPAP), ASA, AICPA & NACVA.
2. Calculations of Value: Valuation reports compliant with AICPA or relevant standards. Shorter summary valuations are also available. These reports can incorporate the Client's desired approaches and techniques.

Australia
1. Valuation Reports: Compliant with the regulating standards APES 225 & IVS.
2. Summary Appraisals: Non-compliant, significantly shorter however ideal when you just want to know "how much is my business worth", still knowing a quality process and valuation has taken place.
Valuation Approaches and Techniques
We consider the following market standard Approaches:
Income Approach: We consider the expected future cash flows of the business and then apply a "risk measure" to account for the expected risk of those cash flows.
Market Approach: Based on the transactions of other private businesses similar to the subject business. For larger businesses, comparing them to similar businesses that trade on a listed/public exchange; and
Asset Approach: We value your business based on the sum of the expected current fair market value of each of the assets and liabilities.

Detailed valuation reports written to "regulating valuation agency" standards ALWAYS consider all three approaches. While summary appraisal reports may consider only one or two approaches.
Data Security & Software: InteleK takes data security seriously as it is paramount to the success of our operation. We have extensive internal policies to protect your client's data throughout the online workflow process.
USA: Independent Appraisal Reports compliant with USPAP start from $2,500 USD.

Australia: Independent Valuation Reports compliant with APES225/IVS start from $2,500 AUD + GST. Summary Appraisal Reports from $1,200 + GST.

Please contact us for more guidance on pricing. InteleK strives to build long term mutually beneficial commercial relationships with all its valuation partners.

Turnaround Time: We attempt to have compliant valuations completed in 7 Business Days from receiving all the necessary valuation information.